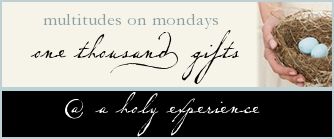 100.
Freedom
. The men and women who died and are serving to make that possible. I love these images over at
The Pioneer Woman's site
.
101.
Summer
. Summer will be a reoccurring thing in tonight's list. Remind me of that in a few weeks when I am DESPISING the heat.
102. The first
watermelon
of summer.
103.
John'
s first time in the baby
pool
.
104.
Little girls'
screaming in delight over the
sprinkler.
Lightening bugs.
106.
Ten dollar pizza deals
when I forget to put the pork roast in the crock pot and all other dinner options are frozen rock solid.
107.
Redbox dollar movies
with Scott after the kids are in bed.
Relaxation
108. John's loving
books
, even if right now the love includes throwing and slinging and making a mess. We'll get there;)
A shampooed carpet
. Stains removed--stress removed. Thank you,
friends!!
110.
Bedtime issues
halfway
solved
. Now if I would only stop waking up in Ada's bed--I have no memory of actually going in there when I wake up in the morning, which makes it hard to deal with in the middle of the night;)
Oh...and because Ada often has an ungrateful spirit (to say the least), I am teaching her be thankful when she wants to pitch. a. fit. instead. So, her list so far...
Ada is thankful for
1. playing in her pool
2. playing in the mud
3. cheese